Joseph Atuma had fished in Lake Baringo in Kenya since he was 12 and, despite one or two encounters with hippos and crocodiles, none had ever attacked him until one evening in September 2018, when a hippo tore through his canoe, grabbed his left leg, and ripped part of it off.
"It was hiding in the bushes, very near to the shore, a place where I wouldn't expect a hippo to be. And it caught me by surprise," the 42-year-old says.
"It sank its teeth on to the wooden canoe and into my leg. Very little meat was left on my bone, between the knee and the foot," he adds, as he shows the scars that remain.
Lake Baringo, in Kenya's Rift Valley, is one of the country's biggest freshwater lakes. From the main highway in the small town of Marigat, the beautiful golden yellow sun casts its rays on the waters as it rises, making the lake glimmer. The fishermen are already out, their boats dotting the calm gleaming water.
Mr Atuma says he has just resumed fishing in the lake, five years after the hippo attack.
"This is my bread and butter. I have tried some odd jobs here and there, but I cannot sustain my family," the father of four says.
He says that water levels have risen over the years, and he now docks his boat on what used to be the foundation of the local church. It is now covered by the lake's waters – just like homes, schools, hospitals, tarmacked roads and even the offices of the Kenya fisheries department.
But you cannot really tell any of these buildings existed. They have all been swallowed by the lake, and communities have been pushed out, forcing them to live further away.
Environmentalists say the lake has doubled in size over the last decade because of heavy rainfall linked to climate change.
Acting on behalf of the community, 66 residents have now filed a law suit against the government, accusing it of failing to respond to the climate crisis. A similar lawsuit was filed last year, but it has not yet been finalised.
The latest legal action coincides with the government and African Union (AU) co-hosting the first ever Africa climate summit in the capital, Nairobi, with President William Ruto arriving in an energy-saving electric car.
At Lake Baringo, people who have moved further away still come back to it because it is their lifeline. Dozens of women walk down to fetch water in big yellow cans to take back home. Others are washing their laundry on the shores; and many others are cleaning up the fresh fish brought to them by the fishermen.
All this as giant hippos and the stealthy, deadly predators, the Nile crocodiles, are in the water nearby.
Residents say that with the lake getting bigger, the crocodile population has increased and the waters are now heavily infested with the predators. They say there has also been an increase in the number of hippos, who bathe near the shores and now even closer to people's homesteads.
This has increased the risk to the lives of people, and children have been dragged into the lake by crocodiles, never to be seen again.
Winnie Keben, a mother of six, was lucky to survive a crocodile attack. She now wears a prosthetic leg attached to her left hip.
"I had just finished fetching water from the lake and as I was washing my feet, I saw a crocodile. I jumped and shouted. I tried to escape but it attacked and grabbed my leg pulling me into the water," she says.
"I screamed and raised my hand so people could see me. My husband was nearby. As soon as he saw me, he rushed to my rescue.
"As it had gripped my foot, we both attempted to fight it. It eventually released my foot and bit my thigh, breaking it. An onlooker grabbed a machete and rescued me from the crocodile but my leg was chewed off."
She stayed in hospital for six months, and when she was discharged, she found her home and land had been submerged by water. She now lives several kilometres away from the lake and has never gone back near its waters.
"So many things have been changing gradually. A long time ago we didn't have floods, rainy seasons were predictable, we would farm and get our food, nowadays when it rains we experience loss and destruction.
"I am scared that if I go near the waters, an attack may happen again, and I am also afraid that the lake may find me even here because it keeps moving," Mrs Keben adds.
In his opening address at the climate summit, Mr Ruto said the continent would need trillions of dollars in "green investment opportunities" to mitigate the effects of climate change.
"We must see in green growth, not just a climate imperative but also a fountain of multi-billion dollar economic opportunities that Africa and the world is primed to capitalise," Mr Ruto told delegates.
According to the United Nations, Africa only accounts for 2-3% of the world's carbon emissions but has been the continent most affected by global warming.
The United Arab Emirates (UAE) has promised to provide Africa with $4.5bn (£3.6bn) in clean energy investments, on top of investors from the country agreeing to buy $450m in carbon credits through the Africa Carbon Markets Initiative.
The UK government has pledged to invest $61m (£49m) to help the continent manage the impact of climate change. This includes $43m for new projects across 15 countries to help women, at-risk communities, and more than 400,000 farmers build resilience against the effects of climate change, it says.
The residents who have brought the court case allege that the Kenyan government has so far failed to respond to the climate crisis, and they are suffering from poverty and illness because of the growing size of the lake.
They are demanding financial compensation for themselves and other families that have lost ancestral land, farms and livestock, and have been exposed to water-borne diseases such as malaria and cholera.
"Entities responsible for putting in place relevant climate change policies to guarantee the right to a clean and healthy environment failed, refused and or neglected to do so," according to court papers filed on their behalf by a legal advice centre, Kituo Cha Sheria.
"When the court finally makes a determination, it might lay down certain principles and it might become a path-breaking precedent in the area of climate change," says Omondi Owino, an environment lawyer at the centre.
The government has not yet responded to the lawsuit.
As for Mr Atuma, the lake still remains the source of his livelihood – but he lives in constant fear of crocodiles and hippos.
"The water level is quite high now. Lake animals [hippos] come close to the shores. Some of them want to step on the ground where waters are shallow and this means that they come close to people.
"It gives you less room to manoeuvre even when you are almost on land. By the time you run away they attack and there is no way to escape," he says.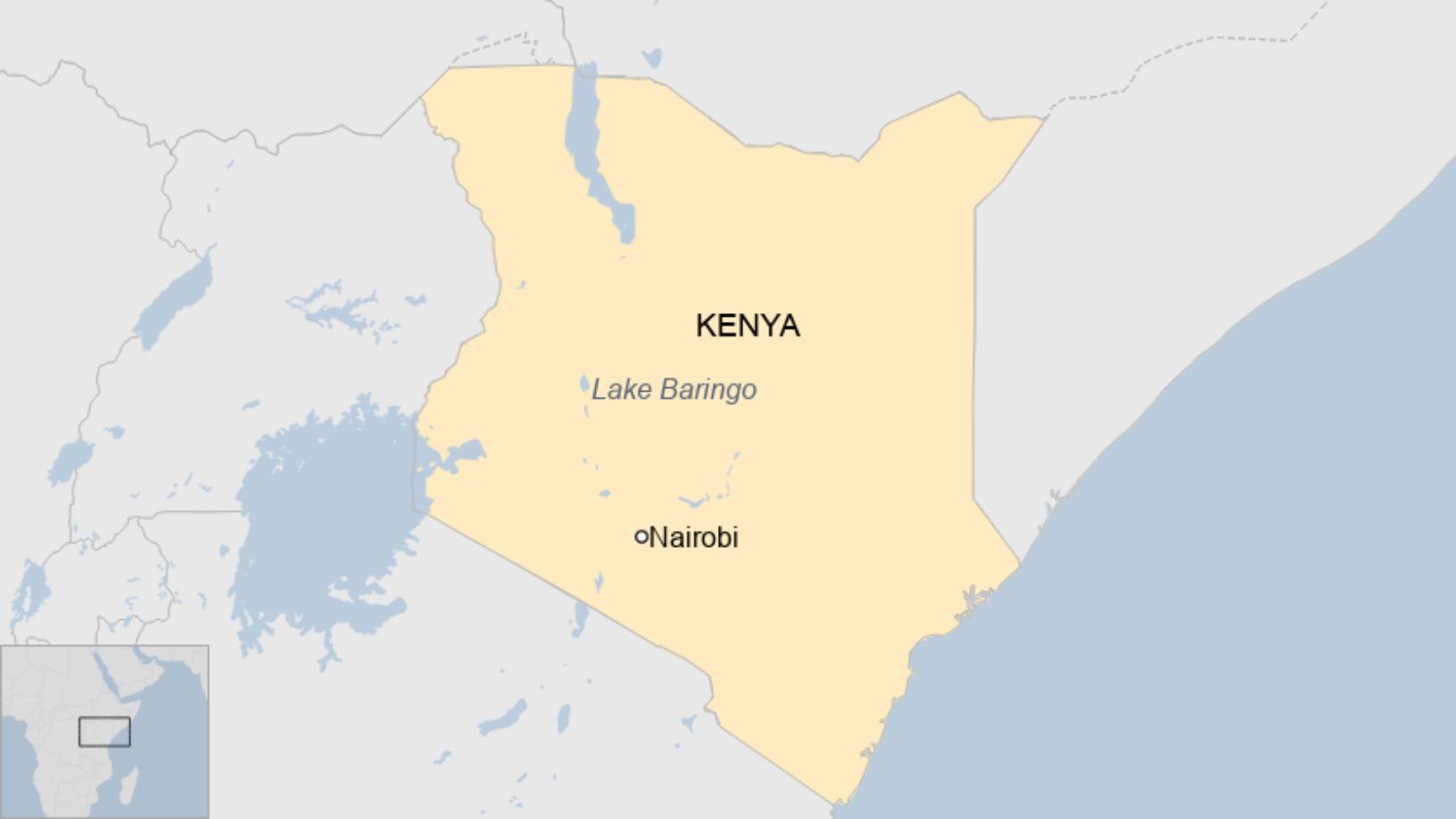 Source: BBC